High Quality Gentlemen's Umbrellas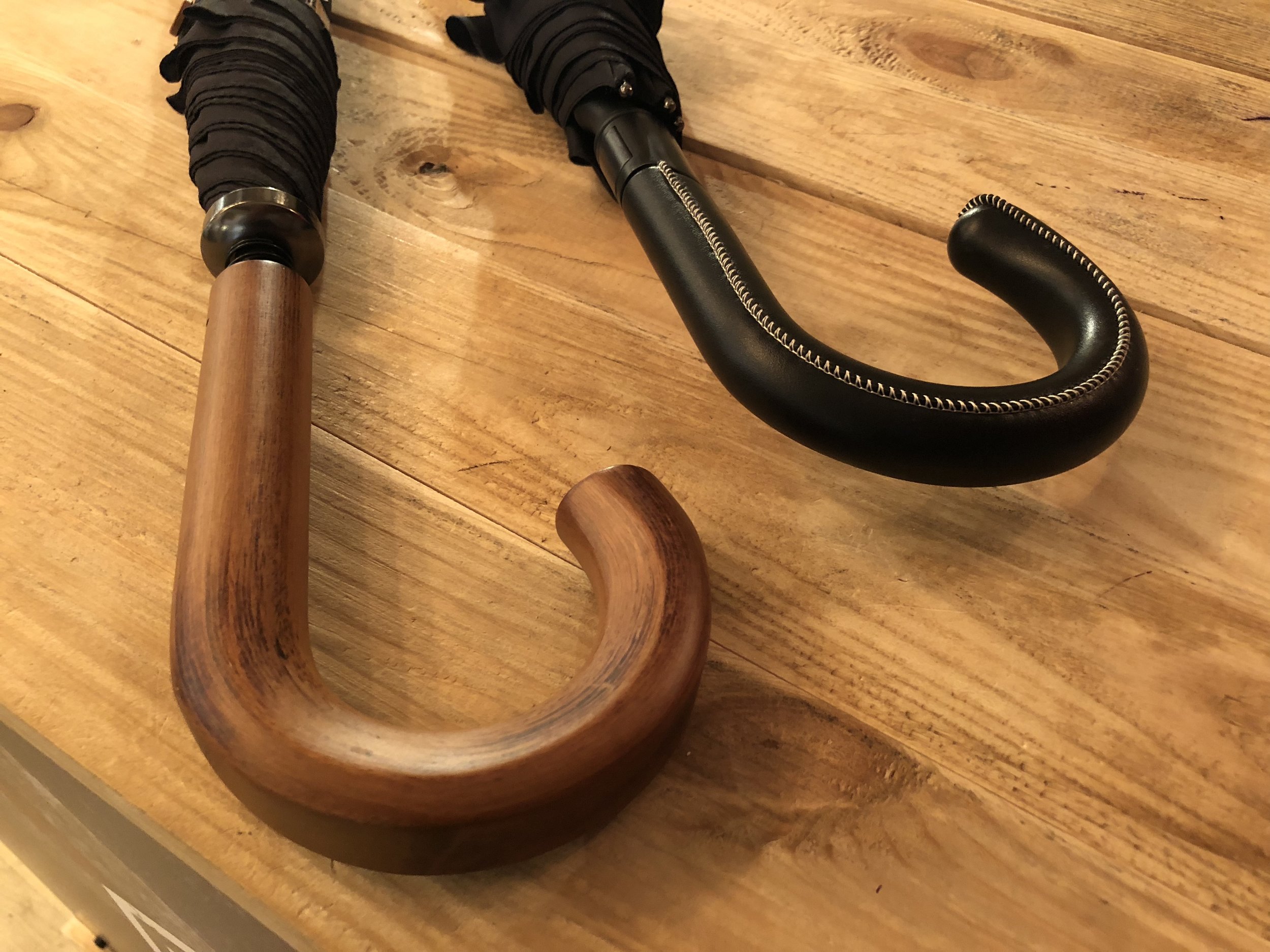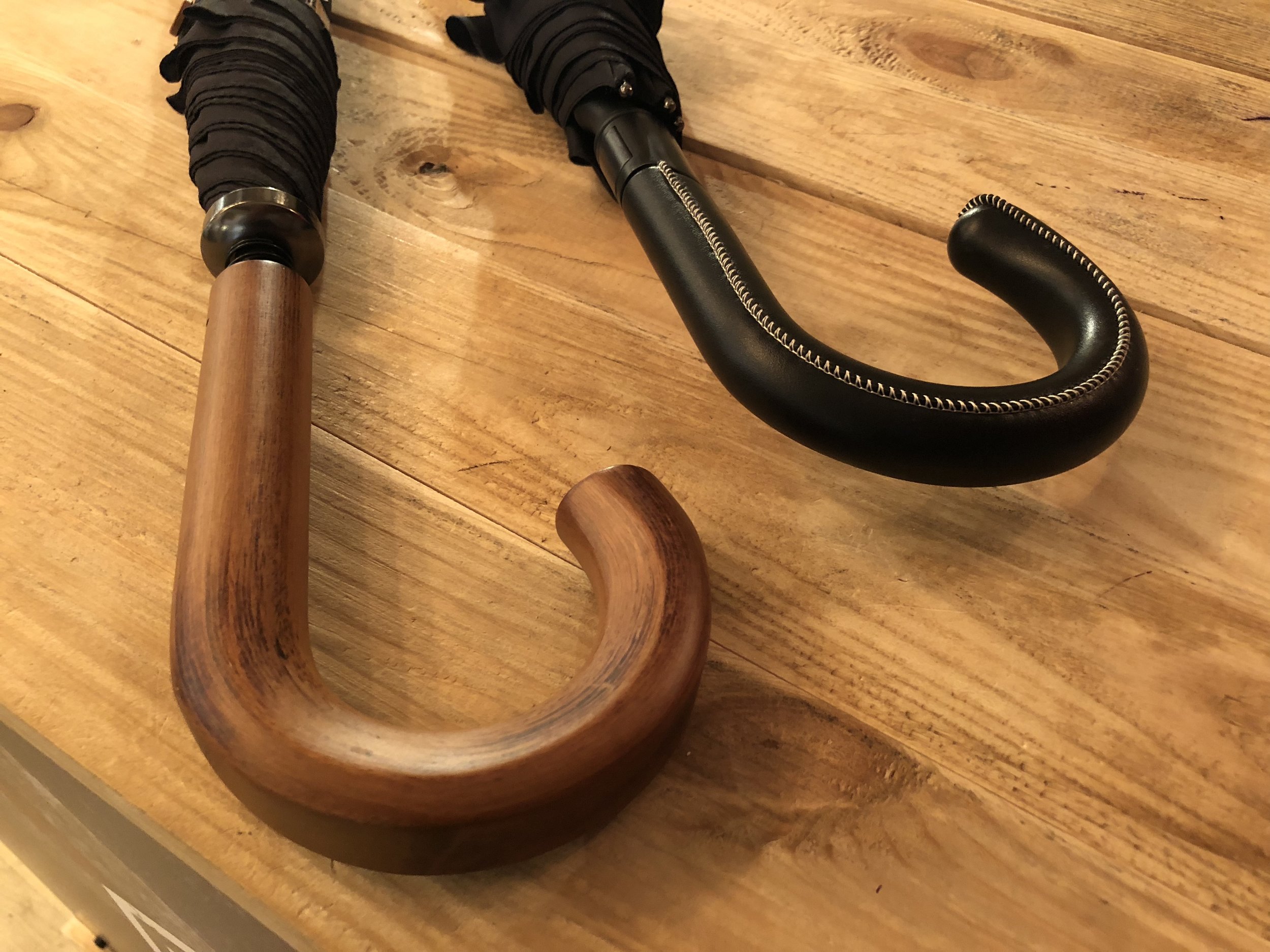 High Quality Gentlemen's Umbrellas
These are lovely gent's umbrellas! We have a choice of 2… both black, lightweight yet very sturdy complete with warranty.
One has a beautifully finished wooden handle with a small engraving of a dog within it.
The other has lovely white stitching to complement the black leather look finish.
You will not be disappointed with either!